Your Planning and Knowledge Hub
Creately's enterprise-ready visual platform is all you need to go from idea to execution.
An easy-to-use visual canvas to connect your Product, IT, Marketing, HR and Strategy efforts.
Designed for remote and hybrid teams, to connect with real-time collaboration.
Single, connected visual workspace to streamline your complex projects and processes.
Over 10 Million people and 1000s of teams already use Creately
"Simplified Project Management"
Creately is straightforward and simple to use. What you see is what you get. It allowed my team to create workflows and diagrams to keep track of project flow for people who are present and people who are not. The benefit is that we never used workflow software and this eased us in allowing us to understand the benefit while also being simple enough to not need extensive training. With MS Project being so expensive, Creately provides an affordable option to replace the need for these expensive licenses. Additionally, it is cloud-based, allowing for easy access and sharing with many team members.

Blaise F.
IT Administrator, [51-1000] Employees.
"Simple to Learn, Polished Result"
I use this software to diagram business processes. So easy to use. Much easier than other tools I've learned. Has a good mix of useful features without bogging down the user with too many options.

Jo T.
Human Resources, [51-200] Employees
"Great for process mapping"
Super intuitive, easy to pick up and get going!

Chris U.
Head of Sales, Small-Business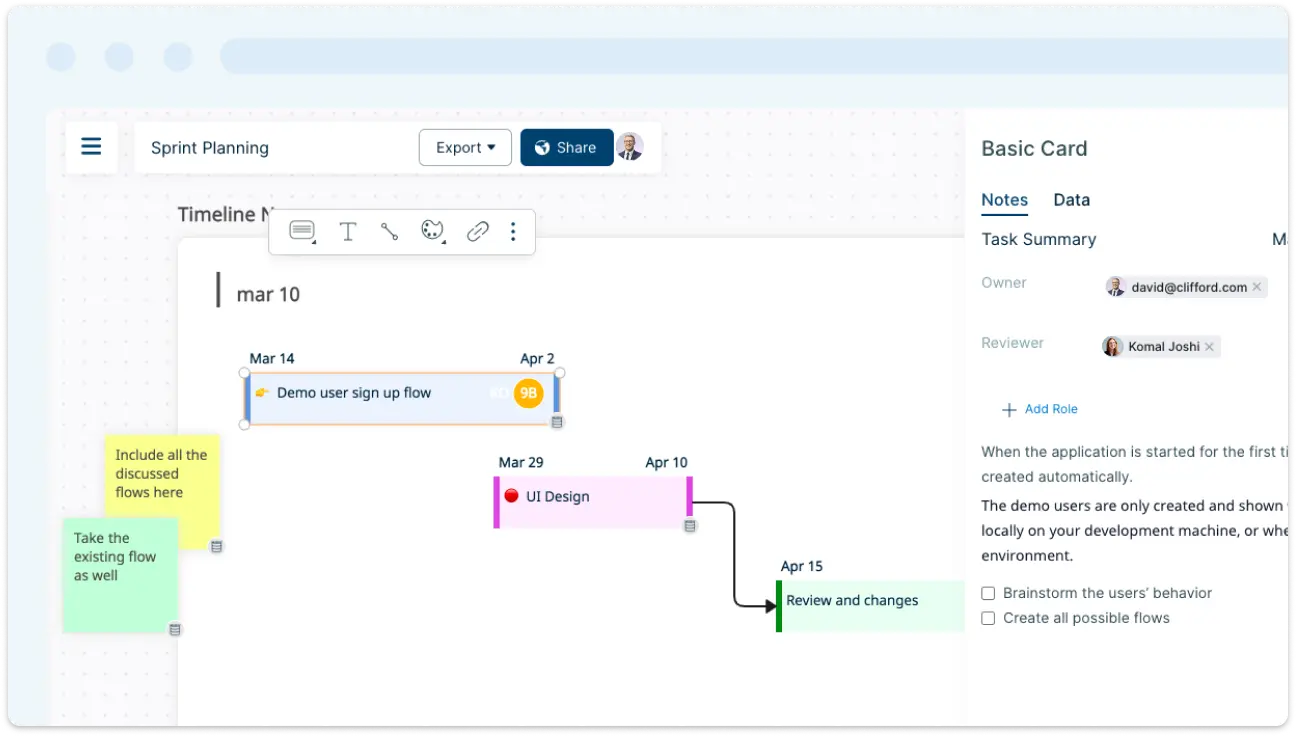 Data-Driven Decisions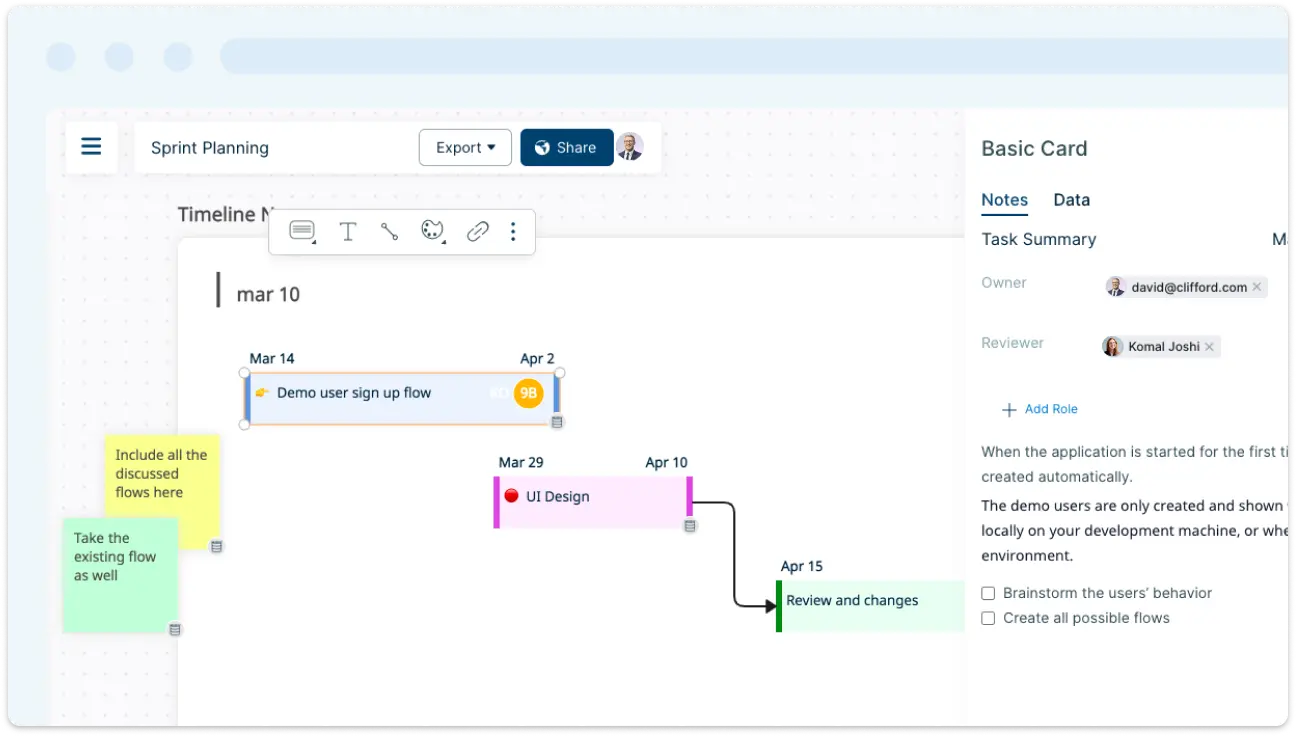 Visualize and augment data that are obtained from multiple sources to identify insights and opportunities at scale.
2 way data links to intelligently connect information for collaborative decision-making.
Advanced navigation links to connect to multiple workspaces. Go from idea to execution on one platform.
Enterprise-Grade Security and Compliance
Enhanced Data Security through industry security standards.
Secure and ease of access through SSO / SCIM.
Creately is GDPR compliant and dedicated to keeping your data private, secure, and safe.
We ensure the privacy and information security of both clients and users.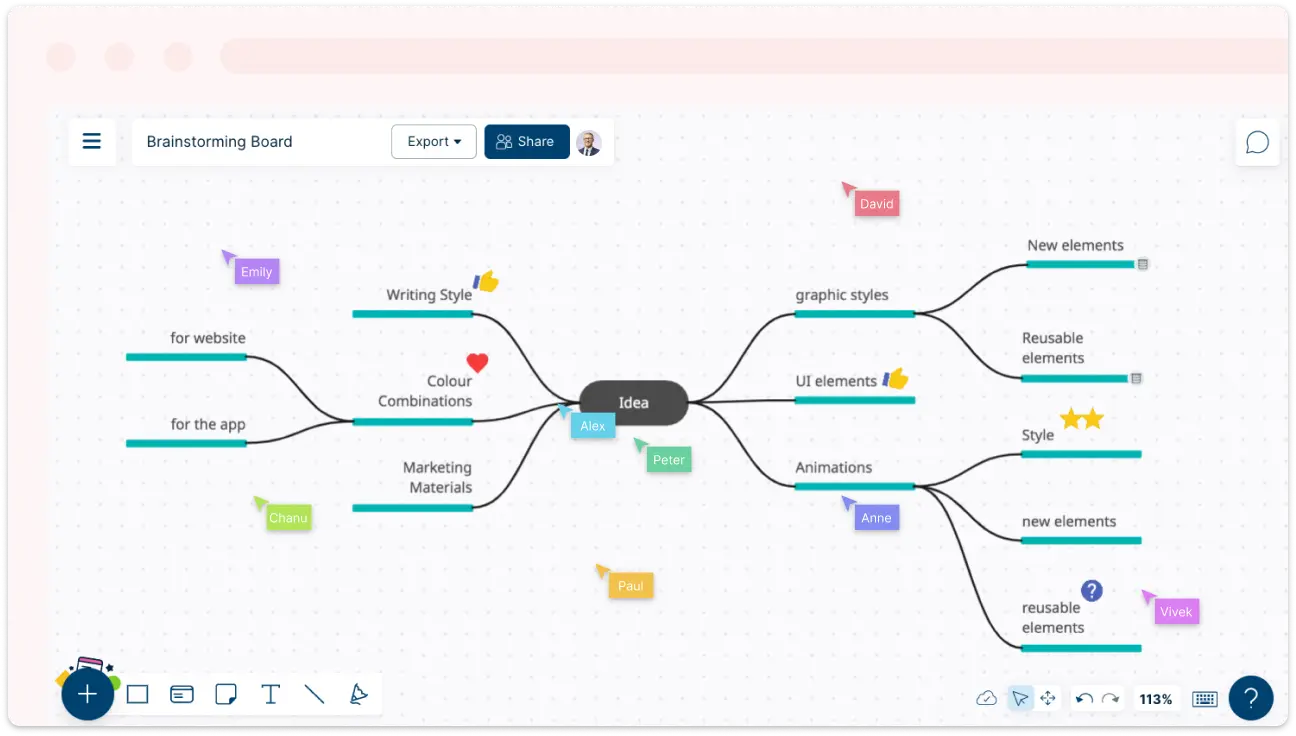 Collaboration Without Constraints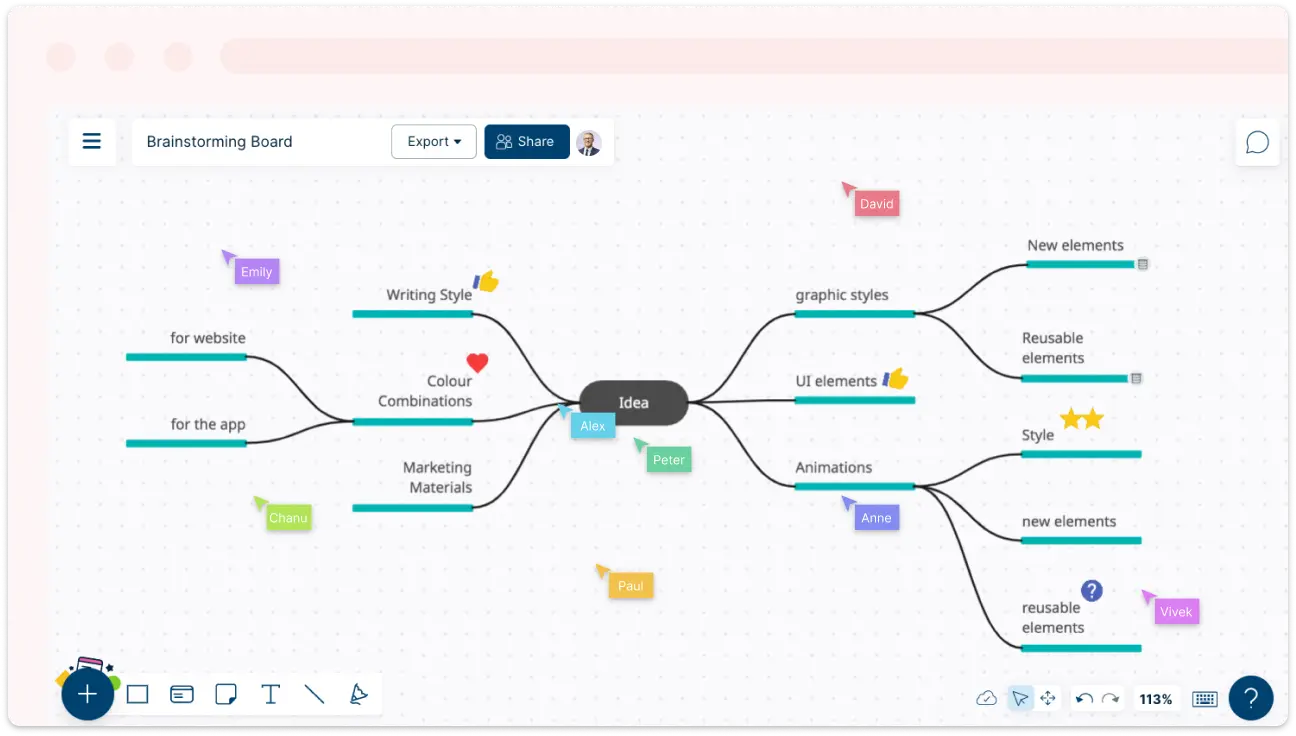 Empower teams to collaborate better by keeping everyone involved, aligned, and engaged.
In-app Video conferencing to work like you are in the same meeting room.
Multi-level user roles for user management to allow easy sharing of unlimited workspaces, folders, objects and collaborators.
We Help You Succeed
Get started on Creately with ease with the help of our helpful onboarding team and account management support from our dedicated account manager.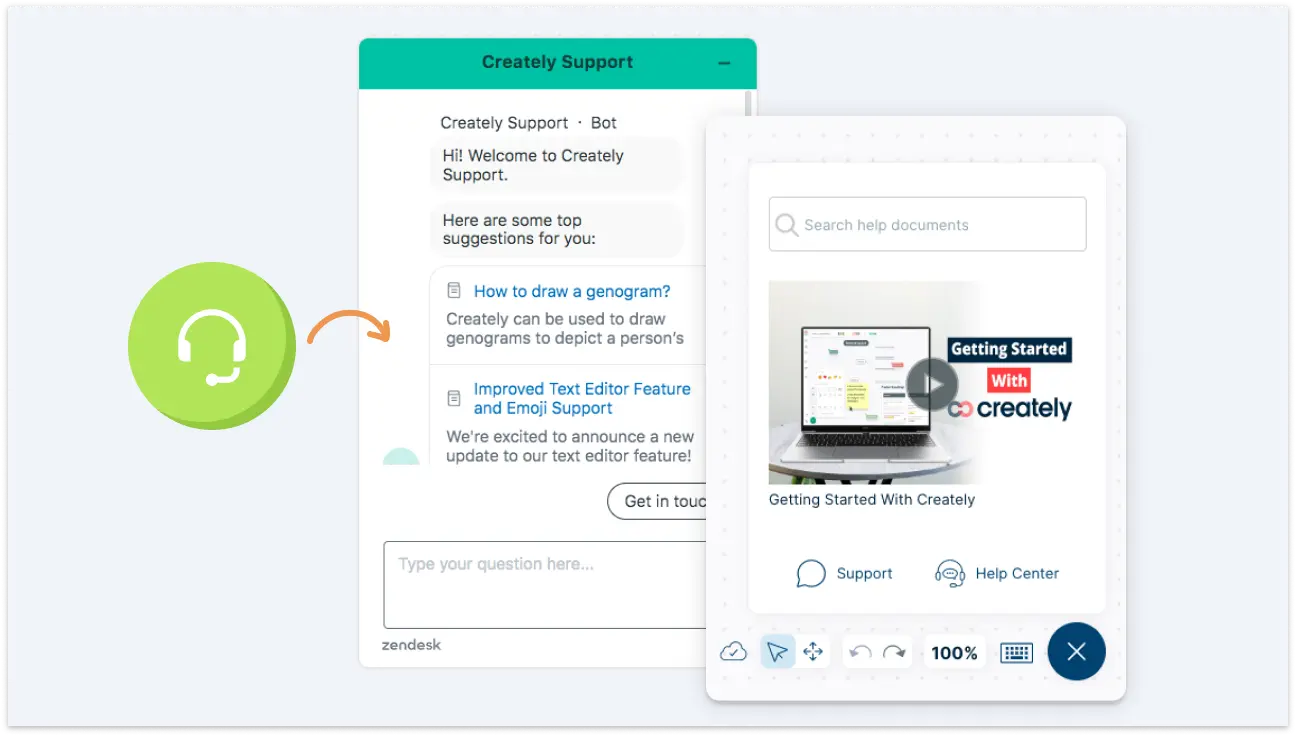 Dedicated Support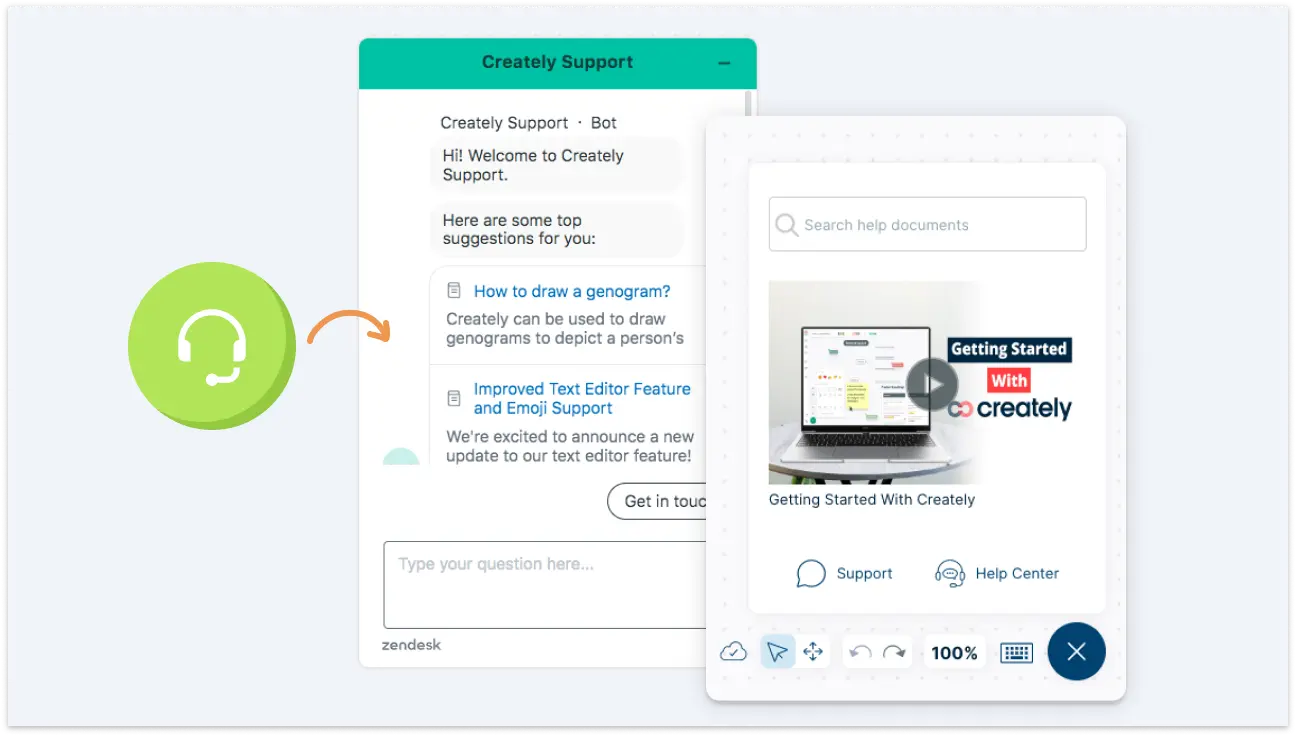 Our priority support channels allow you to skip the queue and resolve your requests quickly.
Our SLA's ensure a 99.99% uptime commitment and enable mission critical facilities to realize optimal results.
Just Plug and Play
An easy-to-use interface with a minimal learning curve. Simply Sign-In using your work email to automatically add team members to the enterprise plan.
No installation required.

Streamline Your Workflows by Integrating with the Tools You Love
Creately integrates with the tools your teams use every day and supports your team's workflow seamlessly.